Local Attractions
Things to do in Surabaya
Four Points by Sheraton Surabaya is located in the city center and close to many famous local attractions.
What's Nearby
How To Get Here
Unable to find directions, please try again.
Things to do in Surabaya
Surabaya (Suroboyo) is locally believed to derive its name from the words "suro" (shark) and "boyo" (crocodile), two creatures which, in a local myth, fought each other in order to gain the title of "the strongest and most powerful animal" in the area. A ferocious fight resumed as the two animals bit each other. Finally, the shark was badly bitten and fled to the open sea, and the crocodile finally ruled the estuarine area that today is the city.
Surabaya is the second largest city after Jakarta. By the population for about 3 million people (by 2010), Surabaya has become the Metropolis city with numbers of diversities among the people, cultures, habits, and way of living. Moreover, Surabaya nowadays is already become the center of business, commerce, industry, and education in eastern Indonesia.
The city is known as Kota Pahlawan "city of heroes" due to the importance of the Battle of Surabaya for Indonesian independence during the Indonesian National Revolution. Surabaya became a major trading center under the Dutch colonial government and hosted the largest naval base in the colony. Until today, Surabaya is home to the Eastern Fleet, one of two fleets in the Indonesian Navy.
(sumber : Wikipedia, eastjava(dot)com)
Ecotourism and Natural Parks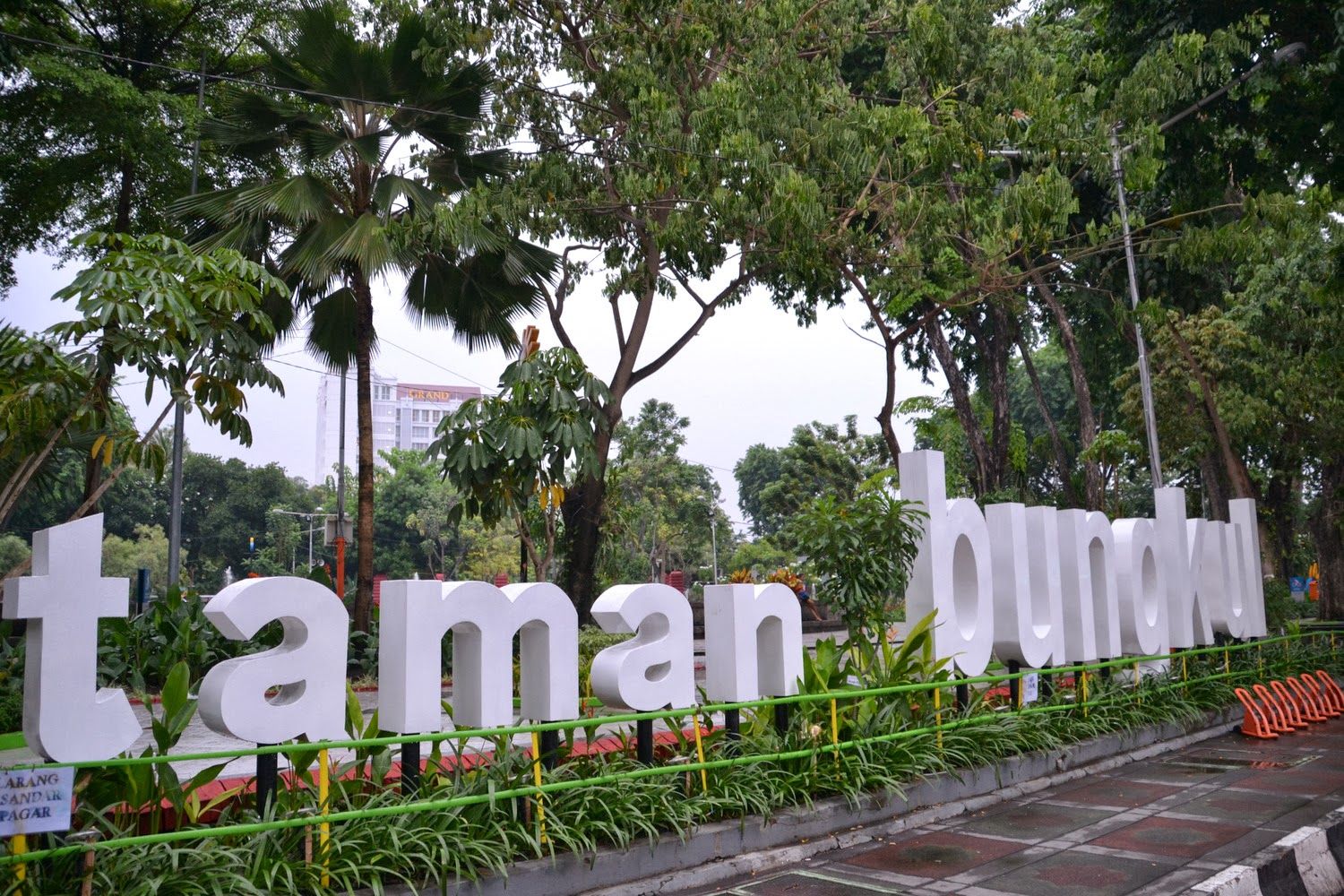 BUNGKUL PARK
Bungkul Park is one of open green area and pledge culture artifact. Around the park, there is Mbah Bungkul grave, the pioneer of the name. At the west side of the Grave, there is an open space which usually used for various events in Surabaya publics, like sport, artistry, campaign and others. The existence of Bungkul Park that encircled by trees and green grass bring big benefits to reduce air pollution and also as social environment in vicinity. In 2013, Bungkul Park got "The 2013 Asian Townscape Award" (ATA) award for The Best Park in Asia from United Nation.
(source : eastjava.com)
Distance from hotel : 5,8 km +/- 20 minutes by car / taxi
How to reach : taxi, car, bus
Entrance fee : Free
Tips
try Semanggi Suroboyo and many Surabaya authentic food. If you have skateboard, bring it with you. It will be crowded in Sunday during Car Free Day but there also a lot of food at things to do.
Suggested visit time : in the afternoon until night, in Sunday during car free day
FLORA BRATANG PARK / KEBON BIBIT
Flora Bratang Park is cheap Flora Park in Surabaya. Under the auspices of the Department of Hygiene and Governmental Landscaper of Surabaya city. Flora Bratang Park surabaya address at manyar 80A, Surabaya, East Java, Indonesia. The park was inaugurated by the Mayor of Surabaya in August 2007, there is also the UKS "toga" was inaugurated by the Mayor of Surabaya Tri Rismaharini on November 28, 2012.
(source: wisataobyek.blogspot.com)
Distance from hotel : 8,5 km +/- 30 minutes by car / taxi
How to reach : taxi, car
Entrance fee :Free
Tips
bring some food and feeding the deer. Try some food at the area of Flora Bratang Park
Suggested visit time : in the morning until evening (5 PM), every day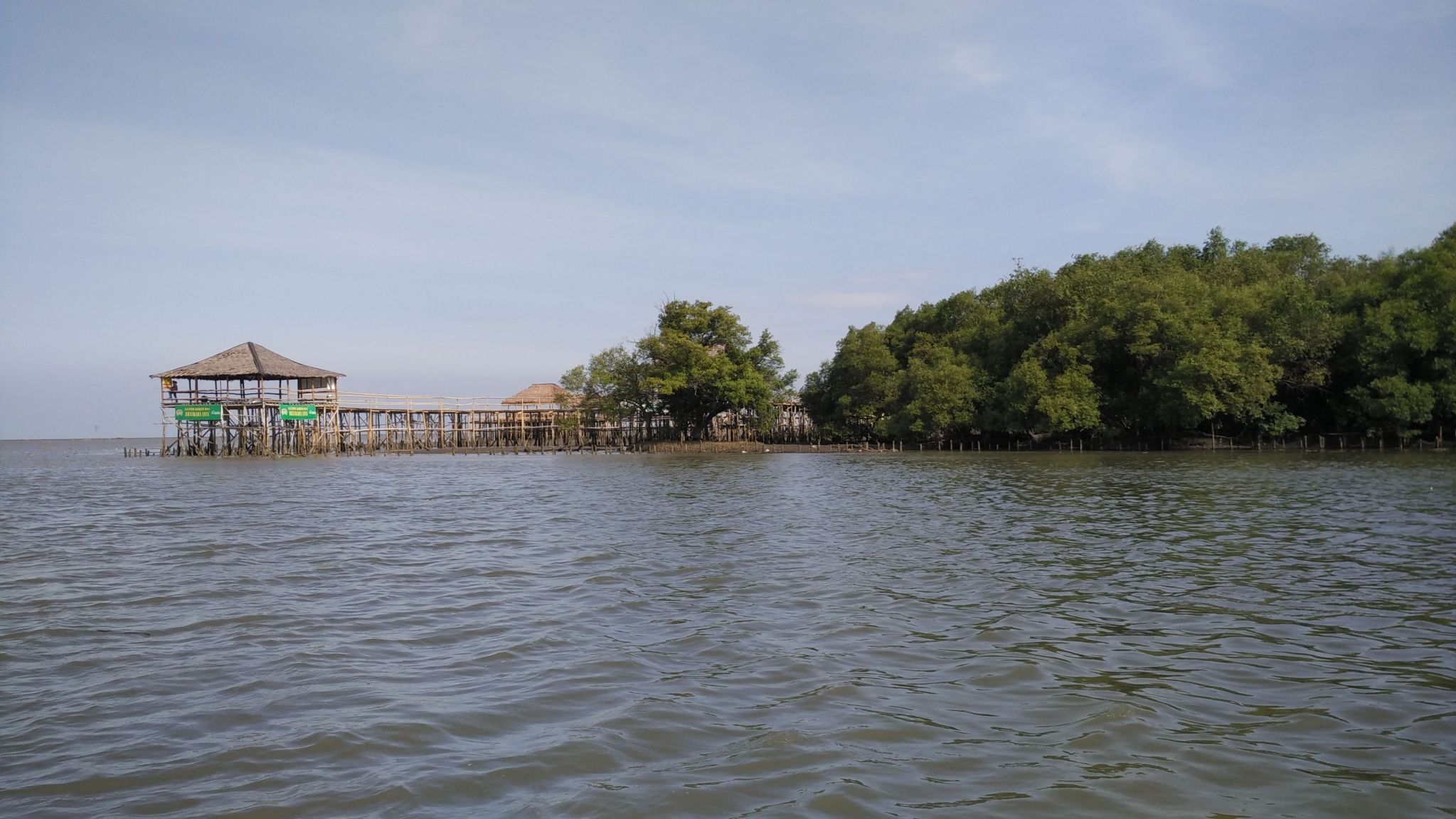 MANGROVE WONOREJO ECO TOURISM
This eco-tourism is also well-known as Bosem Wonorejo. This object is located in Gunung Anyar, east Surabaya. The tourists that visit to this object can rent the boat to down the river that full of mangroves plantation, there is also fauna that live within the forest like monkey, type of Macaca fascicularis and water bird along the river to the mangrove station.
Distance from hotel : 17,5 km +/- 50- 55 minutes by car / taxi
How to reach : taxi, car
Entrance fee : boat renting - Rp 25.000 / adult and Rp 15.000 / kid
Tips
Wear T-shirt, short pants, sandals or sneakers, hat or cap and to bring a small backpack, enough sunscreen and mineral water.
Suggested visit time : in the morning
(source : w3(dot)kompasiana(dot)com(dash)shantynovia ; w3(dot)eastjava(dot)com)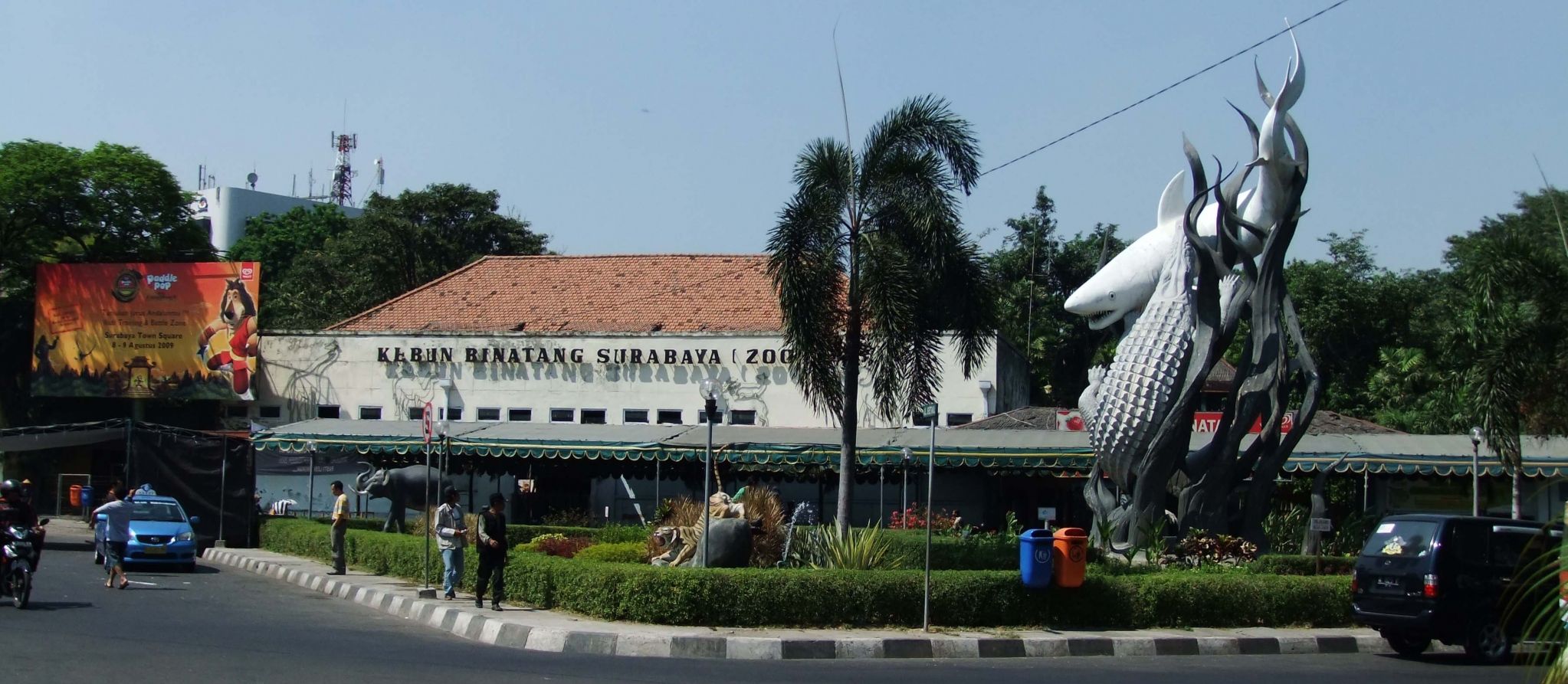 SURABAYA ZOO
The zoo can be a fun family recreation place. It can also be an educational tour because it helps you or your child see firsthand the different types of animals that may have been seen only on television or books. In the city of Surabaya, there is a zoo which is the oldest zoo in Indonesia. Surabaya Zoo located on Jl. Setail no. 1, right beside the Suro and Boyo statue which is the icon of Surabaya city can be one of recreation destination in hero city.
It is said that this zoo is one of the oldest zoos in Asia. Surabaya Zoo was first opened to the public in April 1918. Even in the 1970s, the zoo was regarded as the zoo with the most comprehensive collection in Southeast Asia. Surabaya Zoo has also been regarded as the largest and most famous zoo in Southeast Asia.
(source: kumpulan(dot)info)
Distance from hotel : 6km/ 19minutes by car or taxi
How to reach : by taxi or car; motorcycle
Entrance fee : Rp 10.000 - Rp 20.000 / person
Tips : With 15hectares's area, this place can also be used for walking and sports.
Suggested visit time : everyday start from 8AM – 5PM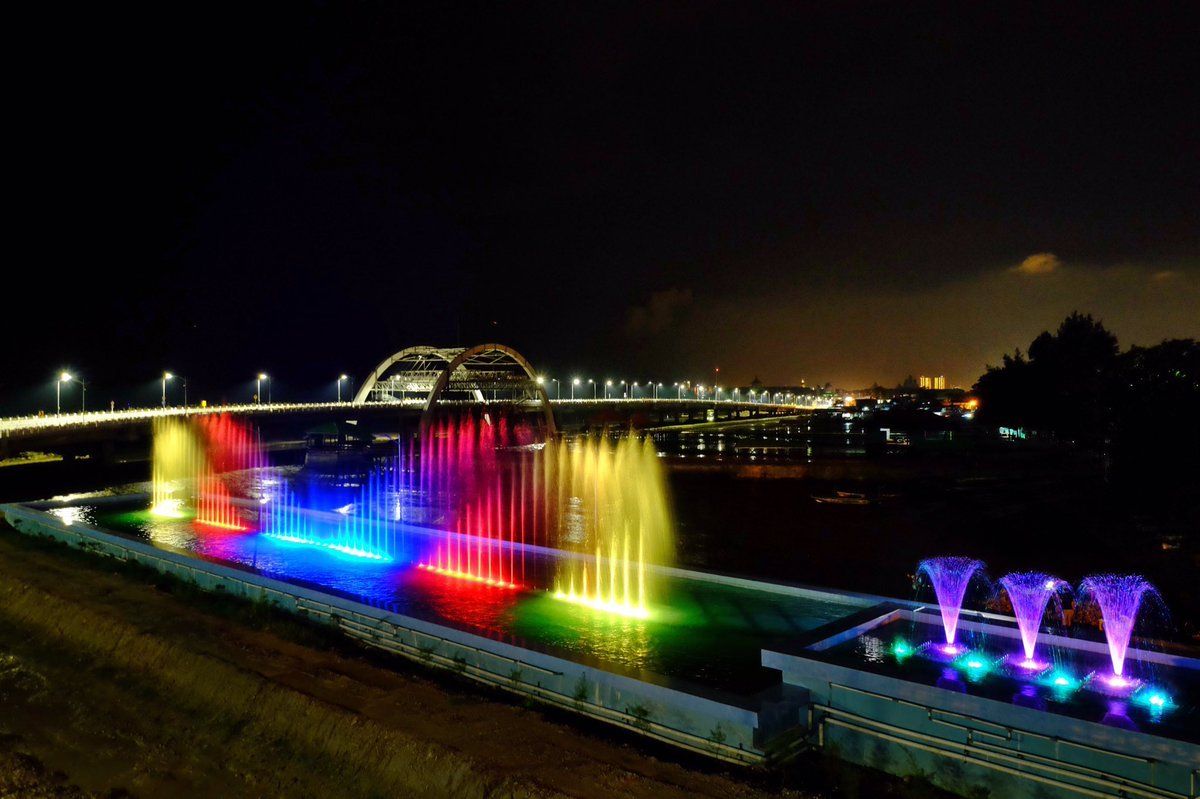 KENJERAN PARK
In this place, many exciting places that we must visit one of them is walking the road in the replica of the world tour. Like the replica of the temple of heaven (Tian Tian) in China, there is also a replica of the most famous Chess Masters Buddhism in Thailand and the most popular today and a lot of the uploaders in this place is the statue of the Kwan Im Goddess who has less building height over 20 meters.
You can also get into the waterpark in Kenpark which is very nice, will extra charge again to enter the waterpark.
(source: hargajoss(dot)com)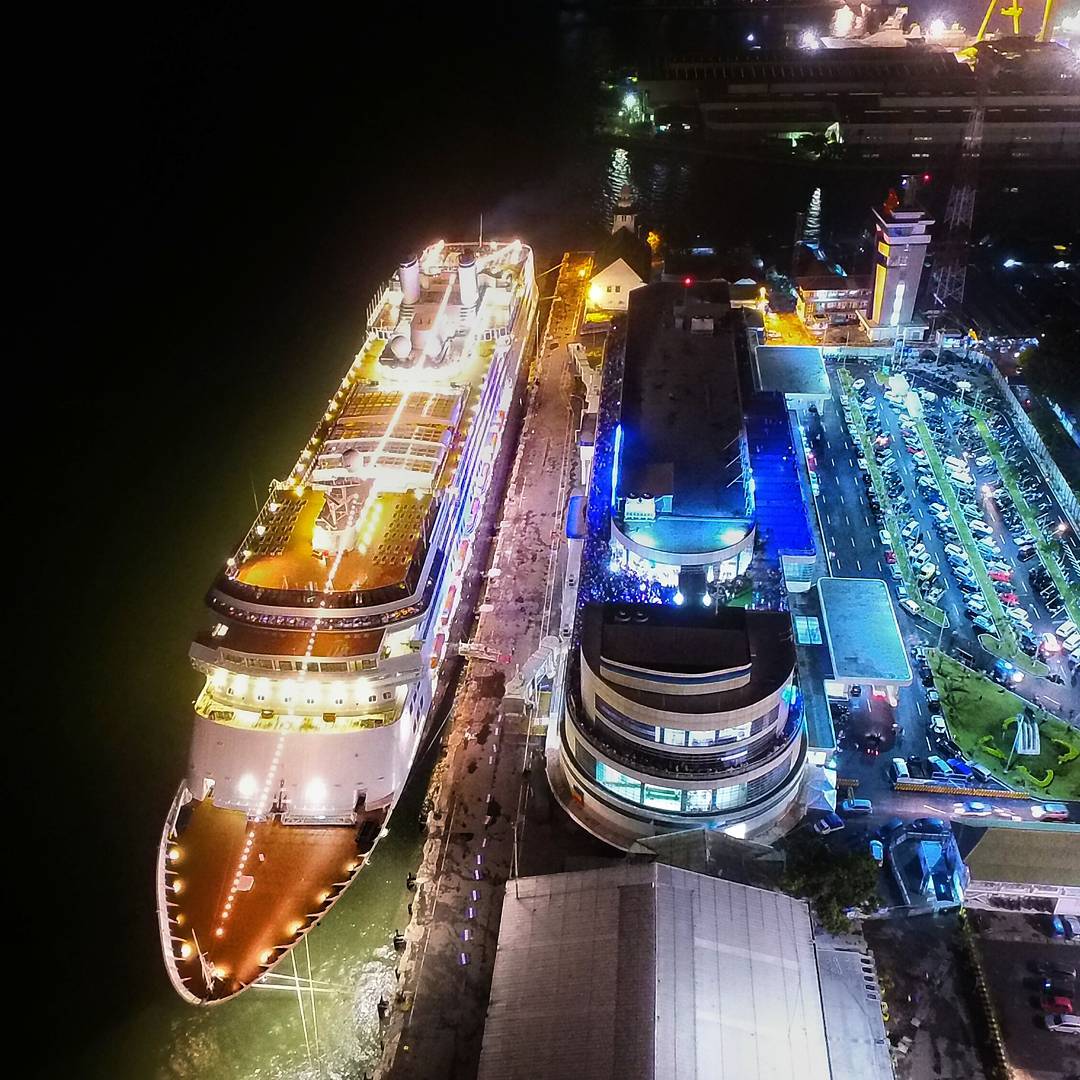 Surabaya North Quay is located on the second floor and three magnificent buildings of Terminal Gapura Surya Nusantara. In addition to the location to lean international luxury boats, the visitors can also enjoy the beautiful scenery along the Port of Tanjung Perak.
Distance from hotel : 10 km/ 30 minutes by car or taxi
How to reach : by taxi or car; motorcycle
Entrance fee : Rp 75.000 / person for ferry ride
Tips :
Take ferry to cross over Madura Island
Take pictures and try a lot of Surabaya authentic food
Suggested visit time : opens only on Saturday afternoon and Sunday from 11 am
Shopping Malls and Entertainment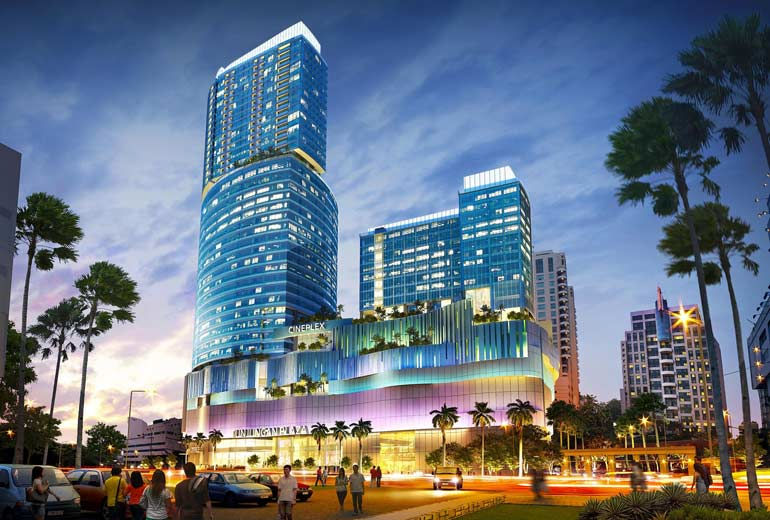 TUNJUNGAN PLAZA
Tunjungan Plaza (recognize as TP for its short) is the second biggest shopping center in Surabaya after Pakuwon Mall. It has an area of 111,700 m2, which houses more than 500 retail outlets including boutiques, restaurants, cafes, cinemas, bookstores, supermarkets and children's arcade center. It is a part of Superblock Tunjungan City, an integrated multi-facilities venue, which includes the mall (Tunjungan Plaza), Menara Mandiri Office Tower, Regency Condominium and Sheraton Hotel & Tower. First opened in 1986, it is divided into 6 sections: TP 1 , TP 2, TP 3, TP 4, TP 5, and TP 6. Tunjungan Plaza 6 is currently under construction, it will open on 23 September 2017.
(source: en(dot)wikipedia(dot)org)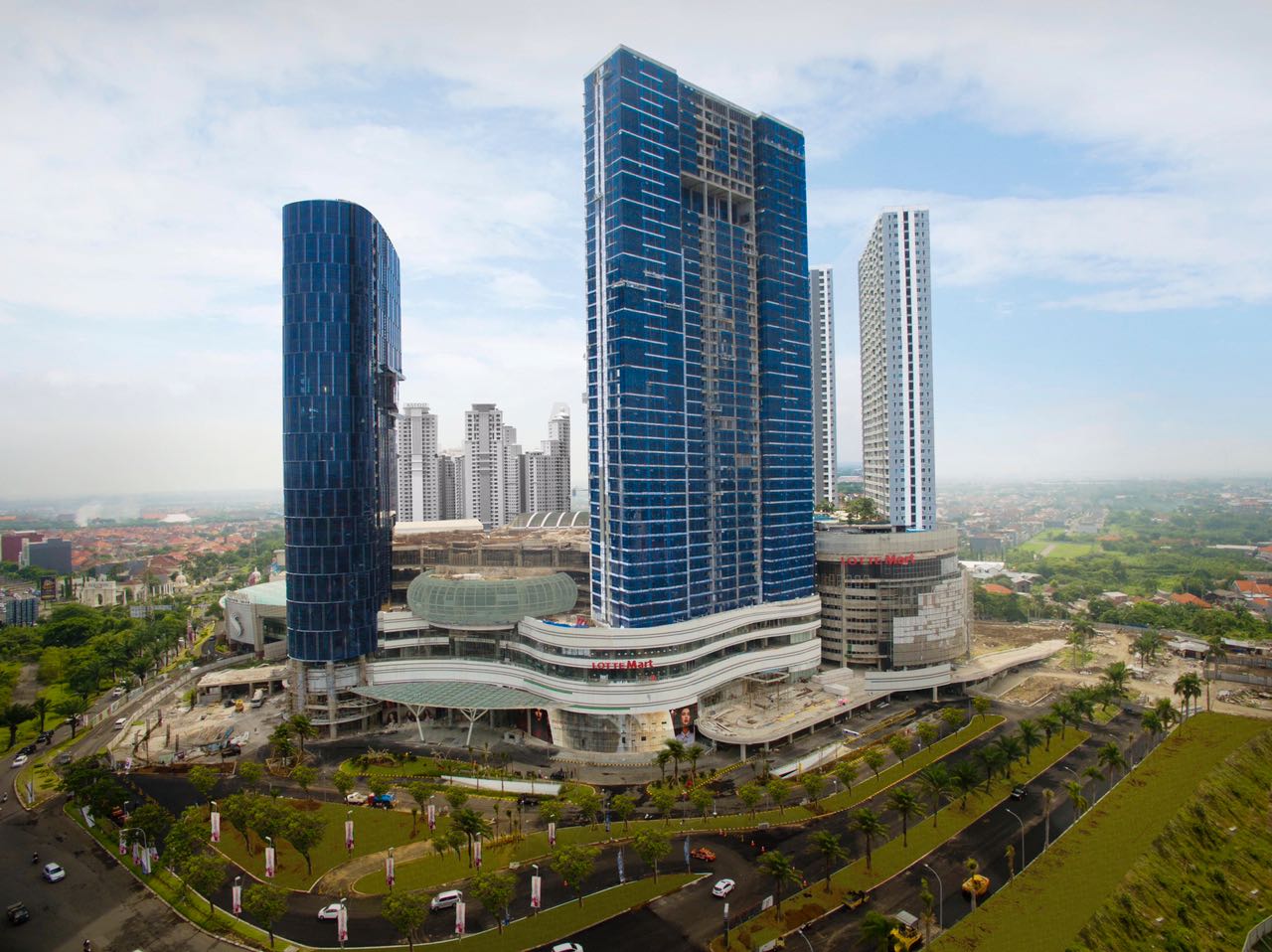 PAKUWON MALL
Pakuwon Mall (formerly Supermal Pakuwon Indah, abbreviated SPI) is the biggest mall in Surabaya with Net Leasable Area of 180,000 m2. This mall is connected with Pakuwon Trade Center (abbreviated PTC). It is located on Jalan Puncak Indah Lontar at Pakuwon Indah Superblock complex at a 30-hectare land area, at the CBD of West Surabaya. At the top of Pakuwon Mall, there are 2 Apartments, which are called Orchard and Tanglin Tower and also a condominium called La Riz. This mall was firstly opened in November 2003 by PT Pakuwon Jati Tbk, 2 years after Pakuwon Group opened Tunjungan Plaza IV.
On 22 February 2017, Pakuwon Mall (expansion of Supermal Pakuwon Indah) officially opened, and also Pakuwon Group changed the mall name from "Supermal Pakuwon Indah" into "Pakuwon Mall".
(source: en(dot)wikipedia(dot)org)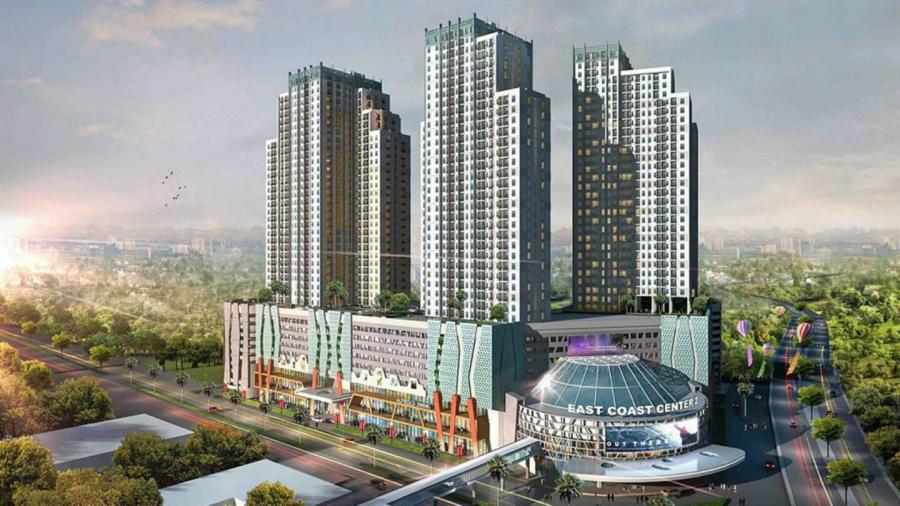 EAST COAST CENTRE
East Coast Center or commonly known as ECC is one of the shopping centers in Surabaya, located at East Surabaya. This mall is an integrated mall with elite housing in East Surabaya, namely Pakuwon City which was formerly known as Laguna.
Officially opened on October 22, 2010, East Coast Center Pakuwon Town Square and Pakuwon City with the development of a self-contained city concept of 600 hectares in East Surabaya.
East Coast Center is the mall of choice for people of Surabaya where this mall has advantages that are adjacent to Pakuwon City Food Festival, a nice and interesting place to hang out for culinary tour enthusiasts.
(source: infopromodiskon(dot)com)
Food Court
Food Festival Pakuwon City
This outdoor food court is located in Pakuwon City, Jalan Kejawan Putih Tambak, east of Surabaya. Food Festival is open daily and provides a variety of dining options and food at an affordable price. Starting from the typical cuisine of Surabaya to Chinese Food. In addition to providing food choices, Food Festival also provides snacks booth.
Which is no less exciting, the Food Festival has often eaten food festivals. For example Duren Durian Festival and Satay Festival. Food Festival is perfect for hanging out with family or with friends. For those who bring children not to worry. Food Festival also provides entertainment and game rides for children.
(source: whynewsfikom(dot)blogspot(dot)co(dot)id)
Distance from hotel : 12.2km/ 34minutes by car or taxi
How to reach : by taxi or car; motorcycle
Entrance fee : car parking Rp 7.000; Motorcycle parking Rp 4.000
Tips : Try all kinds of foods sold there
Suggested visit time : 5PM to 11PM
Food Junction Grand Pakuwon
Food Junction is an outdoor Culinary Tour and has Lagoon Pond for water bike rides. Besides the culinary place, in Food Junction you can also take your children to play with the various rides presented by Food Junction.
(source: infosurabaya(dot)web(dot)id)
Distance from hotel : 11km/ 30minutes by car or taxi
How to reach : by taxi or car; motorcycle
Entrance fee :
Tips
bring cash and try a lot of food sold there
Suggested visit time : 11AM-10PM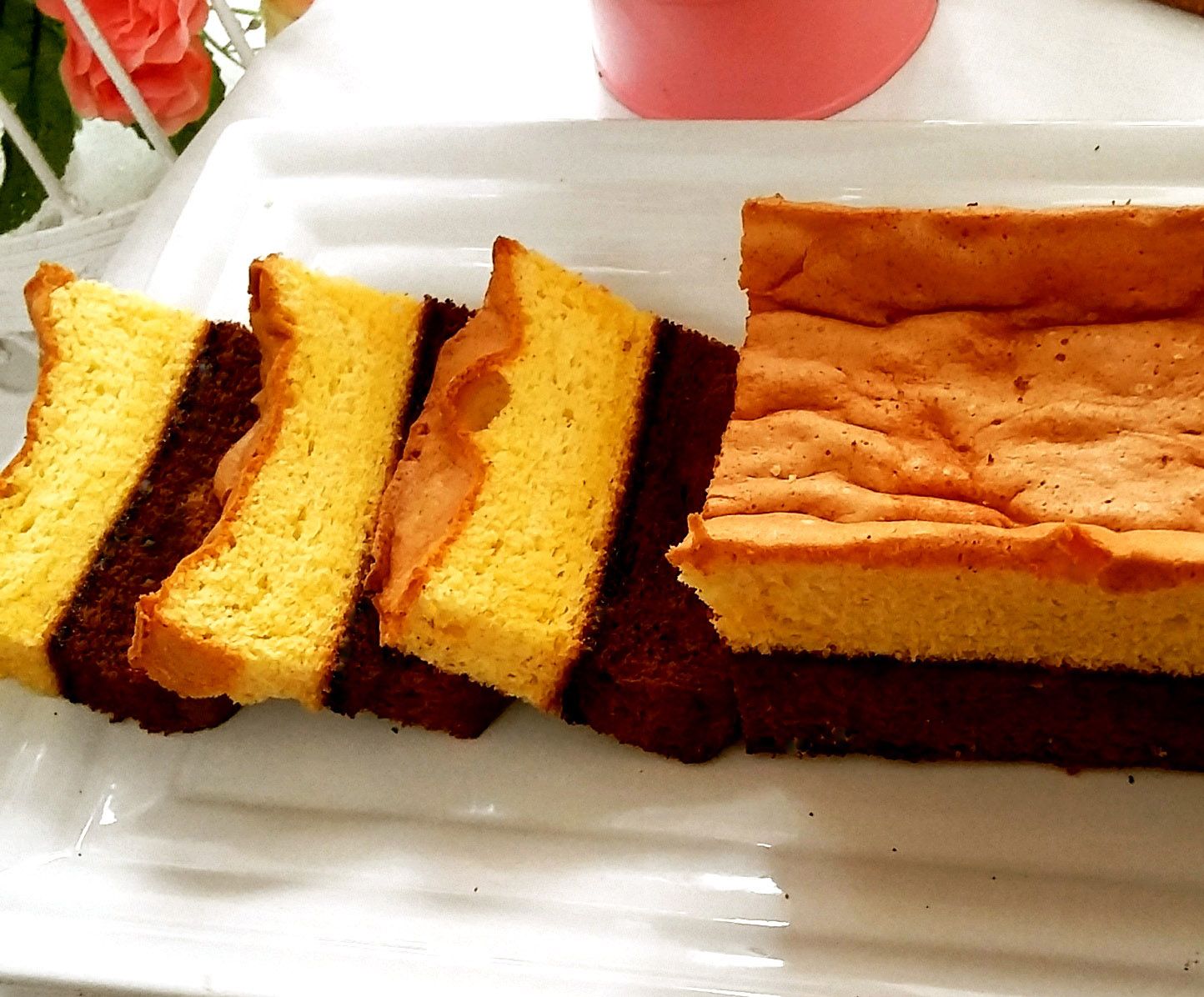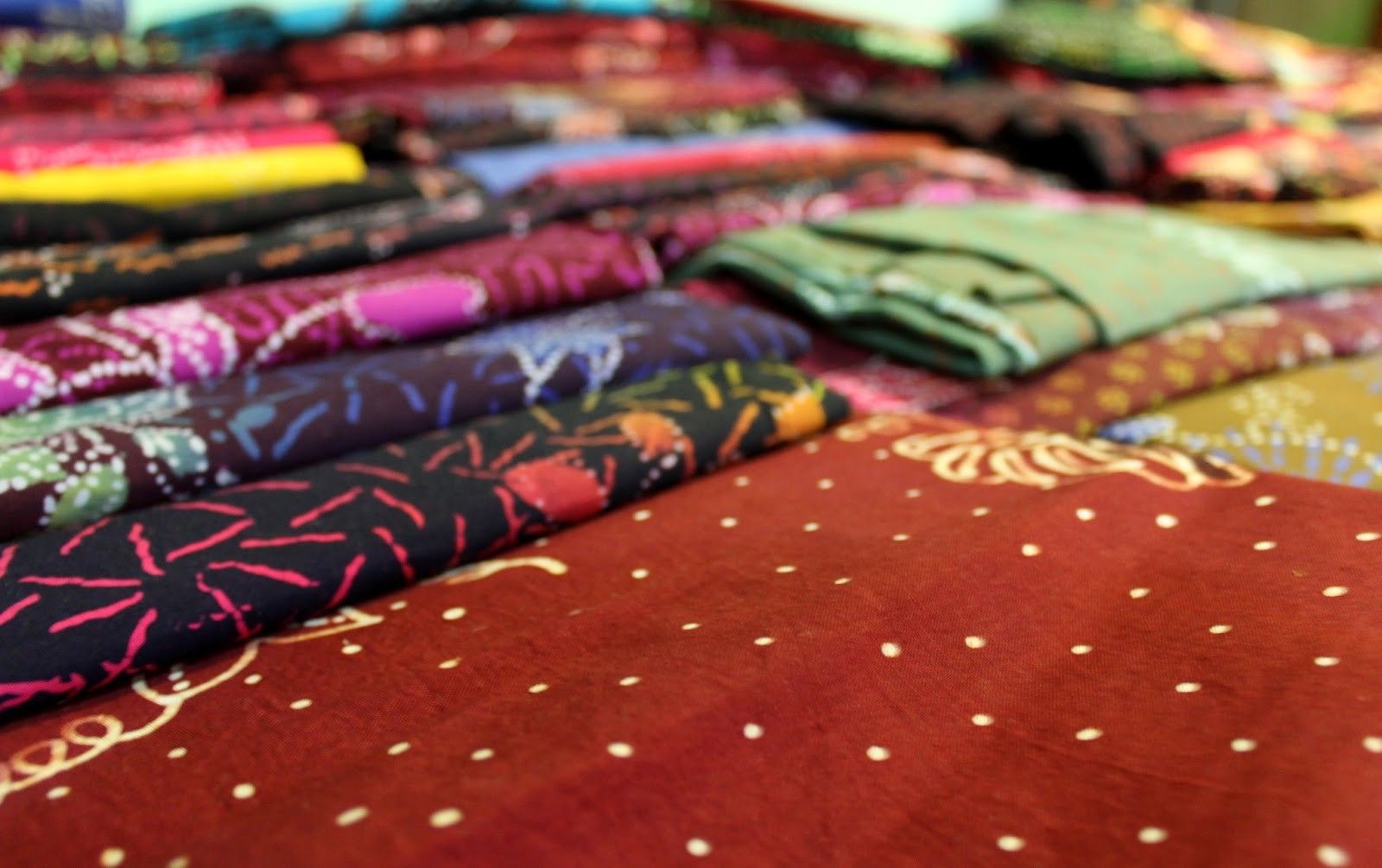 Commercial trading in Surabaya has an important role in the development of Eastern Indonesia, and especially for East Java. The primary trade activities covering the large area from the port in the north to the city center is wholesale trading of products. Therefore, Surabaya has a market place and souvenir center to promote Surabaya Small and Medium Enterprises (SMEs), the wholesaler and retailer of local products. To develop Surabaya SMEs, government builds Surabaya SMEs Centers in some strategic spot at the heart of Surabaya. Under the Trade and Industry Department Surabaya City Government, Surabaya SMEs Center promotes and provided various kinds of souvenir products, such as Fashion, Food and Beverages, Home Decoration, Handicraft, Accessories, Beauty and Body Works product, Furniture, Garment and much more. Surabaya SMEs Center has expected to become 'one stop shop' building for local and international customers who want and need to buy the Indonesia products, especially Surabaya products.
To complete trip during in Surabaya, there are four SMEs Centers where providing various kinds of local products. Some of Surabaya SMEs Centers are placed in the public shopping center, while the others are placed in SMEs Center Building itself. Visitors do not need to be confused to find a place to buy souvenirs. The largest Surabaya SMEs Center is located in Ir. H. Soekarno St. Number 11 (MERR) in the eastern region of Surabaya. There are more than 170 SMEs here. The other SMEs Centers in Surabaya are Tunjungan City SMEs Center, Mall ITC SMEs Center, and Mall CITO SMEs Center. You can find many things at Surabaya Souvenir Centers, from the handicrafts, traditional clothing; including many batik collections, shoes, bags; and of course the food.
HISTORICAL AND HERITAGE SITES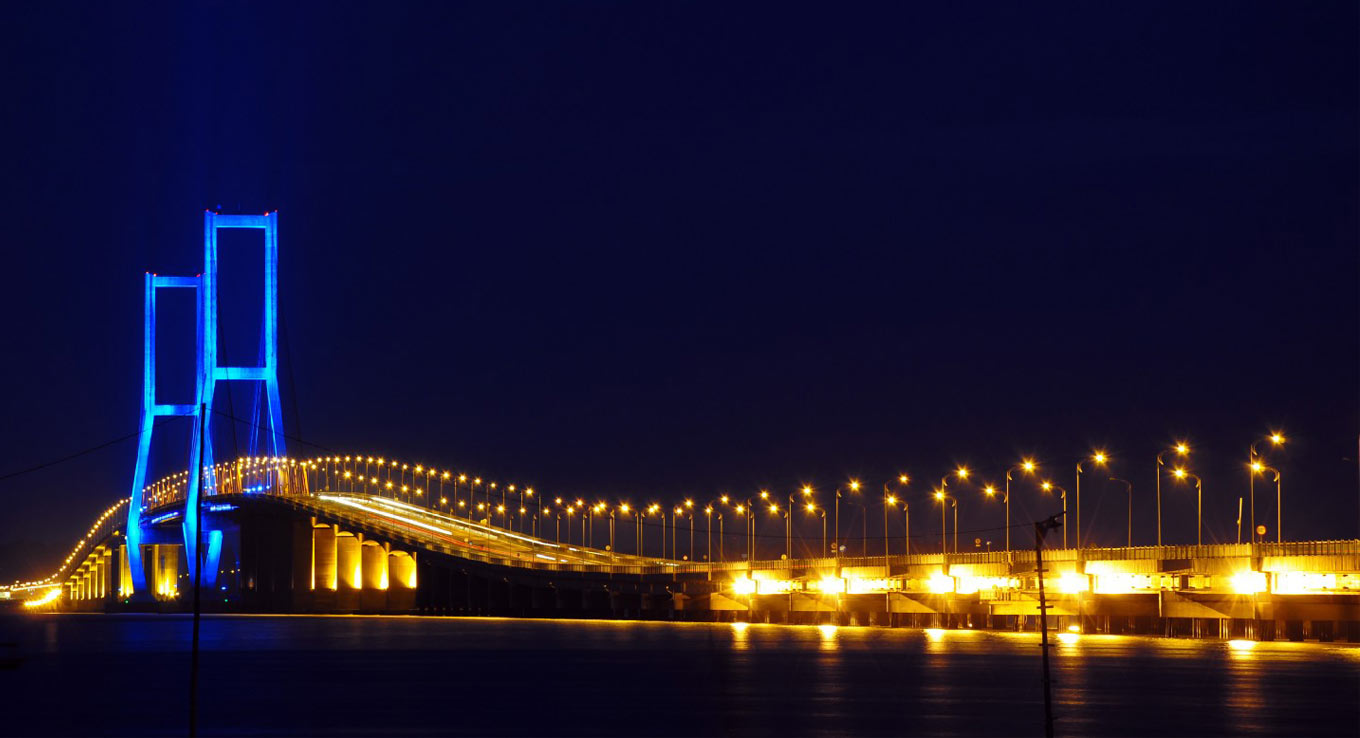 SURAMADU BRIDGE
The Suramadu Bridge or in Bahasa called Jembatan Suramadu, also known as the Surabaya–Madura Bridge, is a cable-stayed bridge between Surabaya on the island of Java and the town of Bangkalan on Madura Island in Indonesia. Opened in June 2009, the 5.4-km bridge is the longest in Indonesia and the first bridge to cross the Madura Strait. The Suramadu Bridge is with a combined suspension of 5438 meter the longest bridge in Indonesia.
(source: indonesia-tourism(dot)com)
CHINATOWN SURABAYA
The Red Bridge was formed by Pakubowono II agreement from Mataram with the VOC since 11 November 1743. The agreement states that some northern coastal areas, including Surabaya, were handed over to the VOC, including Surabaya under Dutch colonialism.
The Red Bridge changed physically around the 1890s, when the guardrail was changed from wood to iron. Currently, the condition of the bridge connecting Rajawali and Kembang Jepun road on the north side of Surabaya is almost the same as any other bridge, with a certain red color.
Around the bridge, there are several other Dutch heritage buildings that are still functioned and located south of the Red Bridge. In addition, there is also a famous shopping center in Surabaya namely, Jembatan Merah Plaza.
(source : eastjava(dot)com)
Distance from hotel : 4.6km/ 12minutes by car or taxi
How to reach : by taxi or car; motorcycle
Entrance fee : -
Tips :
taking selfies at some heritage building around
try some authentic Chinese food and snacks at Chinatown or Jembatan Merah Plaza
ask the local guide to buy some Surabaya snacks or the authentic Siropen Telasih
Suggested visit time : everyday start from morning and in the afternoon
Ampel region is a meeting of various ethnic, which is dominated by Arab ethnic. This area has also been designated as a cultural heritage by the Surabaya City Government.
Located in the northern part of Surabaya, this area is also known as Kampung Arab. The Arab community has inhabited this region for centuries. This area is a witness to the beginning of the development of Islam in the archipelago. This was formerly inhabited by many ethnic groups. By the Netherlands, the area is called Arabsche Kamp or Arab Village and to oversee the area, appointed one person who acts as an Arab Captain. When the occupation ended, people of Arab descent who had already lived in the area decided to stay in the area. This is why the Middle Eastern culture still feels very strong in this area.
(source: inilahsurabaya(dot)blogspot(dot)co(dot)id)
Distance from hotel : 5.5 km/ 21minutes by car or taxi
How to reach : by taxi or car; motorcycle
Entrance fee : -
Tips :
Do not wear sleeveless top, mini skirt or short pants.
try some authentic Middle East food and buy some Arabic souvenirs and perfume
Suggested visit time : everyday start from morning and in the afternoon
The name Peneleh Street has its own story for the history of the Indonesian nation. Because in the alley have been two big figures of the nation of Indonesia which will later provide many significant changes, one of which is the idea to give birth to the state of Indonesia.
There was boarding house of young Soekarno-the Indonesia 1st President when he lived in Surabaya. At this house young Soekarno has learned much about the concept of a country.
Jalan Peneleh can not be separated from the activity of Kalimas River, which is located in front of Gang Peneleh. In the Dutch colonial era, Kalimas river is actively used by Surabaya residents as a transportation route for fruit traders. Location Peneleh Street is not difficult to find because the location is quite in the middle of the city. Who would have thought if the densely populated area of Peneleh is an area that has lived since the colonial era.
(source: geospotter(dot)org)
Distance from hotel : 3.6 km/ 11minutes by car or taxi
How to reach : by taxi or car; motorcycle
Entrance fee : -
Tips :
Visit Soekarno boarding house
try Bikang Peneleh, Nasi Campur Peneleh
Take pictures!
Suggested visit time : everyday start from morning and in the afternoon
House of Sampoerna Museum
Surabaya Tunjungan City Museum